Commercial Roofing Installation, Repair and Replacement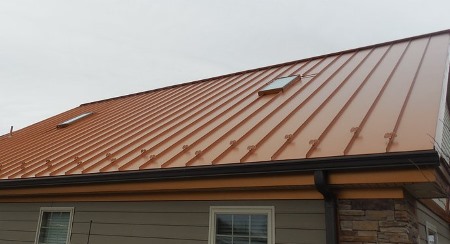 Wells Roofing specializes in all areas of commercial roofing services, including installations of a new roof, existing roof repairs and roof maintenance.
Wells understands that the hiring of a commercial roofing contractor for a new roofing installation or major roof repair is a large investment. That's one reason why Wells Roofing uses the best in quality and care with any commercial roofing services installation we undertake.
Selecting the right commercial roofing system for your new or existing building or construction project is one of the most important decisions you will make for the project. The right roofing system will protect your building investment for dozens of years, while the wrong roofing system could leave an aftermath of costly repairs, interior damage to the building, its contents and structure and possibly an early roof removal and replacement.
The Wells team will evaluate your existing roofing system and do all that is necessary to extend the life of an existing roof before recommending a replacement. We are your sole-source commercial roofing contractor, with a professional and highly-experienced roofing team, and we will do everything we can to keep your commercial roof repair cost low.
New Commercial Roof Installation

Existing Commercial Roofing Repair